The Pro-Al company specializes in the design and manufacture of aluminum-glass structures. We are a modern company, which – thanks to many years of experience in the industry – offers you perfect service and execution. We have our own, modern, fully equipped production plant, where we make the elements necessary for the execution of the order.
Our greatest asset is our people. Our employees have a great deal of experience in the industry and know it inside out, additionally they systematically improve their skills and knowledge of the latest system solutions. Thanks to these skills we are able to carry out every order, no matter how complicated.
We take care of the high quality of our constructions, using modern systems and quality control standards at every stage of the order – from valuation through design and production to assembly.
We service our customers on an individual basis. Each time we consult with them the selection of the best and most optimal solution.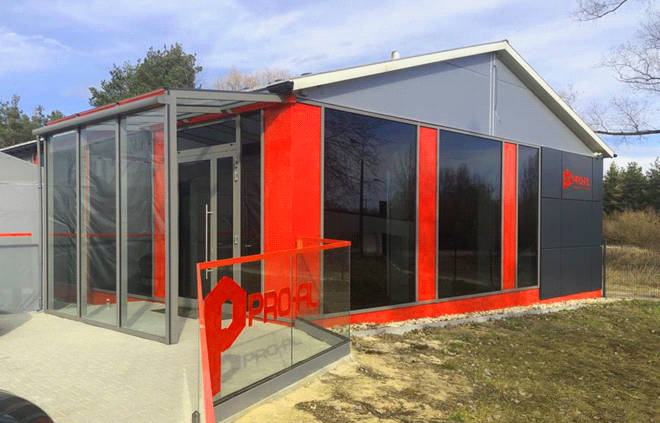 MANY YEARS OF EXPERIENCE
We have been operating on the market for many years, during which we have gained extensive experience.
Each subsequent implementation makes both the number of satisfied customers and our skills grow.

TOP QUALITY
We cooperate only with the best suppliers, and the end result of our actions meets the highest standards. We handle the subject starting from the concept, through design and production, ending on the final product.

QUALIFIED TEAM
We know how important people are to the effect of our work. Our team consists of specialists from various fields who are constantly improving. They make sure that all the t's are crossed at every stage of product development.

CERTIFIED SOLUTIONS
The solutions we offer meet very strict standards and have the necessary certificates. Thanks to them the customer is confident that they will meet their expectations.